Bevelled backs less than 2mm thick
Guaranteed not to rub
Re-usable made with Recycled Plastic
No Pins – No Holes – No Damage
Far better than Magnets


EventClip
World's 1st and best selling pinless number fastener.

Far better than Magnets.
100% Guaranteed or your money back
Also from the same Inventor
Got a Book?…Get a Gimble
Gimble – Hands FREE Reading
The World's Only Pocket Size,
Lightweight, Adjustable, Folding,
Telescopic Book Holder
Fits most Paperbacks & Hardback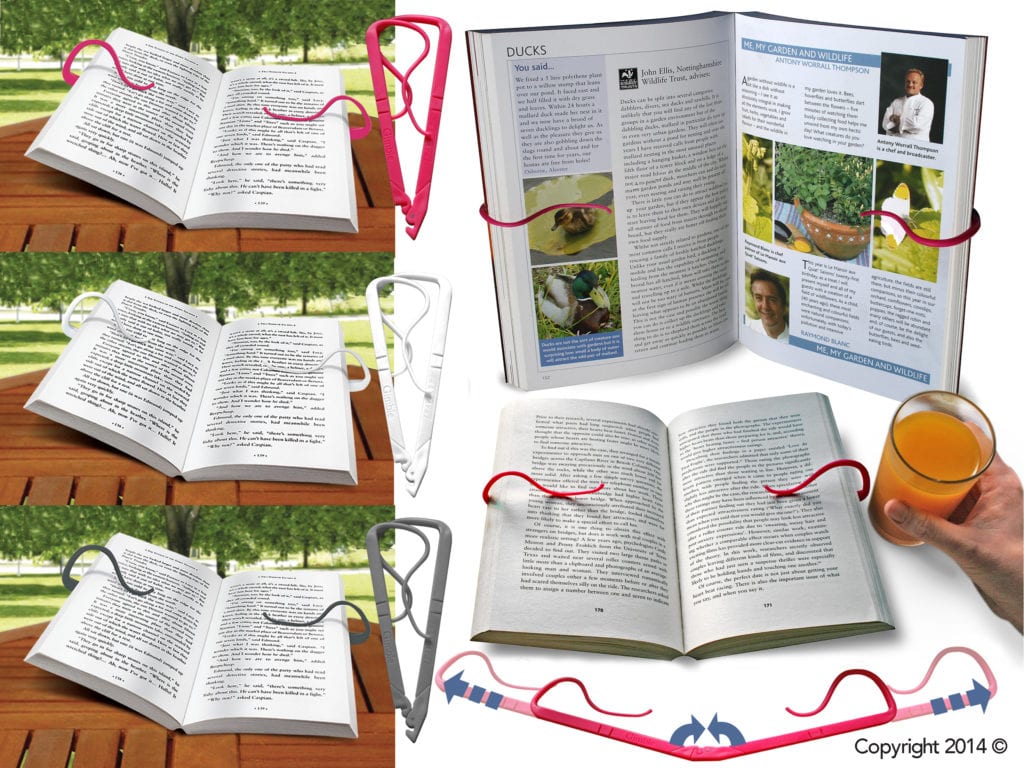 *Disclaimer
Dimples should wash and stretch out.
Do not machine wash.
With the development of modern materials, we strongly recommend testing on a small unimportant area of your garment.
We do not accept responsibility for any damage done to materials. Keep away from children.

WINNER
2015, 2016 & 2017 British Running Awards
Best Accessory by Public Vote.
No Pins – Just Wins
Simple to use, secure, no safety pin pulls, great idea they can be customised for clubs, groups or personalised. Highly recommend. (Shirl Sparkes)
Bought 4 sets in total now and love them. (Sara-Jane Gannon)
Wore them for my 11th marathon and they are great, easy to attach, they stayed on, don't rub and looked great – better than magnets! (Graham Purslow)
My EventClips came this morning and they are exactly what I wanted. Super fast delivery and wonderful quality. Thank you so much. (Rachel M Rutherford)
So simple and easy to use and use and use… because these guys can handle anything you throw at them, even ToughMudders. (Anthony Howe)
Superb product used mine in 4 races now and never had a problem, no pins, no pain, no hassle. (Darren Everest)
Awesome product, would recommend to anybody looking for an alternative to annoying safety pins! (Anita Hogben)
Excellent invention, much better and safer than safety pins! Easy to get on and off and the number didn't move a bit! Massive thumbs up from me. (Brian Downton)
Brilliant product. Wore them for 1st marathon yesterday with no issues. Didn't feel like I was wearing my number as it was that securely fastened. Will definitely recommend them. (Emma Beadle)