So how do the Event Clip pinless number fasteners work?
NO holes in your top.
Use through only single layer, make holes or slits with pen tip, hole punch etc.
or fold corner over and make a 3mm slit with teeth.
For skin suits and time trial numbers see Cycle Page.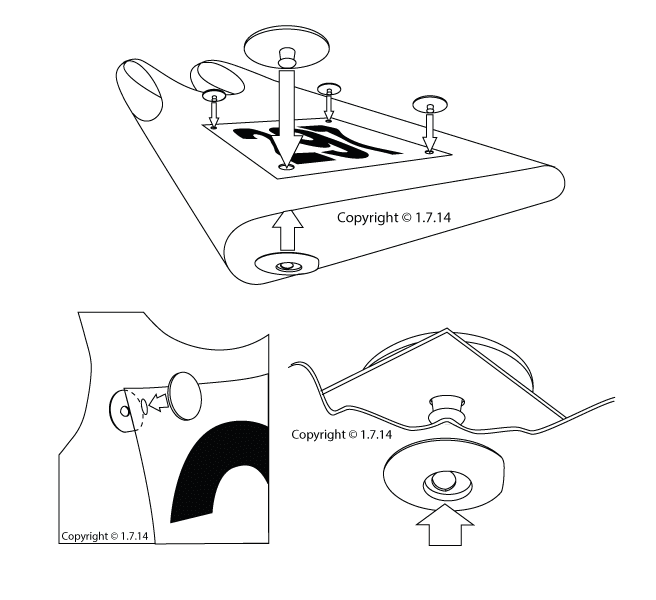 To fix to loose fitting top.
To fix to a tight fitting top.
Made from Re-Cycled plastic and proven in the toughest events.
Dimples should wash and stretch out – Always test on unimportant area of garment.
We do not accept responsibility for any damage done.
Do not machine wash. May pose choking hazard.